Moving to Istanbul will raise various questions for you. How to deal with the local authorities? How to navigate the infamous traffic in such a huge city? Our article gives all the answers to your questions about Istanbul, from administrative info to transportation.
When thinking about Istanbul, the first things to come to mind probably include Turkish Bazaars and historic buildings like the Hagia Sophia. As well as being the cultural center of Türkiye, Istanbul also boasts an impressive heritage.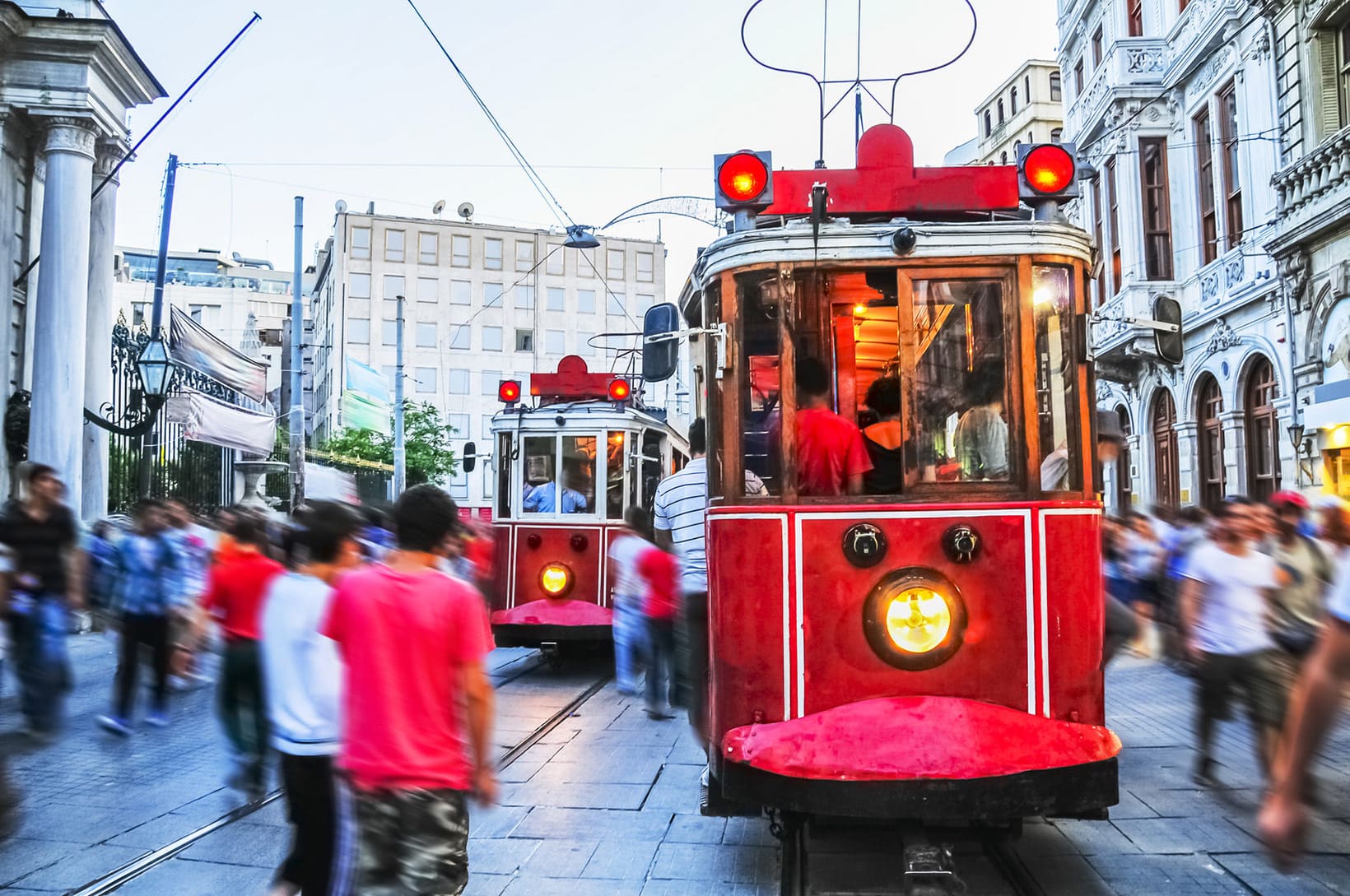 a vibrant culture
a modern society
and a dynamic economy
In ancient times, many people were moving to Istanbul's forerunners, then known as Byzantion, later on as Constantinople or Byzantium. It has been the capital of three successive empires and seen an influx of all kinds of ethnic groups. They came as colonizers, settlers, traders, conquerors, or migrant minorities, but they all left their mark.
Today, Istanbul is not only the biggest city in Türkiye. People moving here will experience a vibrant culture, a modern society, and a dynamic economy.
Geography
Did you notice how the Bosphorus seems to connect two lands together? Istanbul is located in Europe and Asia, giving people moving to Istanbul the chance to be in two continents at once. Its location makes it a bridge between the East and the West.
The Bosphorus has always been an important gateway. It connects the Black Sea in the north with the Marmara Sea in the south. In this way, it has boosted Istanbul's economic significance, by allowing it to be a business hub and a point of attraction. Relocating to Istanbul will take you to a place where the defining characteristics of two continents join with an abundance of historical sites, picturesque landscapes and waterfronts.
Districts
The district of Beyoglu is often called Pera, too. Here the influence of people from various cultural backgrounds is still prevalent. Thus Beyoglu is both Istanbul's center of trade and the city's hub for art and entertainment; with neighborhoods such as Taksim Square, Galatasaray, Tünel, or Tarlabasi, it also features the busiest nightlife in Istanbul.
The Asian side is Istanbul's calmer corner. It was first known as Chalcedon and forms one of the city's largest districts. Although Kadikoy is the first stop for most people who arrive here, the Asian side is famous for its historical market.
The Prince Islands, on the other hand, are ideal for a weekend get-away. Take the ferry to Kinaliada, Heybeliada or Büyükada on a sunny day. All three of these islands are famous for their monasteries and churches, which are open for visitors. Most visitors discover the islands via bicycle, which can be rented for a few liras.
The historic peninsula is known for its vast number of museums and monuments. Constantine had chosen this part of the city as his capital, leaving behind many architectural and cultural treasures. Here you'll find the Hagia Sophia, Topkapi Palace or the Archeological Museum. Sultanahmet Square – Istanbul's touristic center – is located on the peninsula as well.
Visa Requirements
If you are going to Istanbul for work reasons, you will have to secure a work permit which is to be sponsored by your organization, your employer. The first step is finding a Turkish Embassy or Consulate in your home country of residence. There you will have to apply for a work visa and a permit, through the assistance of your organization prior to relocating to Türkiye.
The work permit will also be your residency permit , which will save you from the hassle of applying for a residence permit to secure your stay in Türkiye.
Should you require any assistance with the work permit applications, please contact us. Our consultants are here to guide you with their professional services.